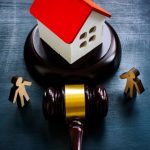 Property disputes can be a nightmare for both property owners and neighbors. They can not only strain relationships but also lead to costly legal battles that can drain both time and resources. One effective way to avoid such legal issues is by conducting thorough land surveys. Land surveys play a critical role in identifying property boundaries, resolving disputes, and ensuring a clear understanding of property ownership and rights. In this blog post, we will explore why land surveys are essential in avoiding legal issues related to property disputes.
1. Identifying Property Boundaries:
One of the primary purposes of a land survey is to accurately identify property boundaries. Property lines can sometimes be ambiguous, especially in areas where properties have been subdivided, and change of ownership has occurred over the years. A land survey uses sophisticated equipment and expertise to define and demarcate these boundaries with precision. By having a concrete understanding of where one's property ends and another begins, property disputes can be avoided from the very beginning.
2. Resolving Property Disputes:
When property boundaries are unclear or disputed, conflicts can arise between neighbors. These disputes can range from minor disagreements about boundary encroachments to more serious issues such as ownership claims and easement rights. In such cases, a land survey becomes crucial in resolving these disputes. By providing accurate measurements and detailed maps, land surveys offer an objective view of the property's boundaries, helping to settle disagreements and prevent further legal complications.
3. Confirming Existing Documents:
In some instances, property owners may rely on outdated or incomplete documents to understand their property's boundaries and make decisions about its usage. However, these documents may not accurately reflect the current state of the property and may lead to disputes in the future. Land surveys can confirm the accuracy of existing documents and provide an up-to-date understanding of the property's boundaries. This ensures that property owners have reliable information when making decisions about their property and reduces the risk of legal issues arising due to incorrect or insufficient documentation.
4. Accurate Property Valuation:
Property valuation is a critical aspect of various real estate transactions, including buying, selling, and refinancing properties. However, an inaccurate understanding of property boundaries can lead to incorrect valuations, which can result in financial losses and potential legal disputes. A land survey establishes accurate measurements and descriptions of the property, providing accurate information for property valuation. By relying on a land survey, property owners can ensure that their property's value is appropriately assessed and minimize the risk of legal issues related to discrepancies in property valuations.
5. Determining Access Rights:
Access rights can be a contentious issue when it comes to property disputes. Land surveys help determine the extent of an individual's access rights to their property, as well as their neighbors' access rights. This can include rights-of-way, easements, or shared driveways. By clarifying these access rights, land surveys can prevent disputes and ensure a smooth and equitable use of shared spaces. Furthermore, when disputes do arise, a land survey can provide objective evidence to support a party's claims or challenge unfounded assertions.
Conclusion:
Property disputes can be costly, time-consuming, and emotionally draining experiences for all parties involved. By conducting comprehensive land surveys, property owners can help avoid such legal issues altogether. Land surveys provide accurate measurements and descriptions of property boundaries, offer objective evidence to settle disputes, confirm existing documents, ensure accurate property valuations, and define access rights. Investing in a land survey not only protects property owners' rights but also enables peaceful coexistence and fosters healthy relationships with neighbors. So, if you want to avoid legal issues and maintain peace of mind regarding your property, remember to prioritize land surveys as a necessary step.
Got Questions? Let Us Help!
Bettersworth & Associates, Inc. is an experienced team of resourceful and award-winning land planners. Established in 1953 in Seguin, Texas, we have gained recognition in creating better places in which to live, learn, work and play. Our goal is to improve the value of our clients' land resources in a way that advances their missions and improves their communities. We are proud of the long-term relationships we have developed with our clients through creative and responsive advocacy. These relationships have helped us earn a reputation for getting noteworthy projects built in each industry we serve. Call us today!
Categorised in: Land Surveying, Property Dispute