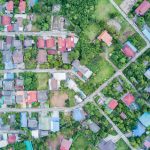 In today's rapidly evolving technological landscape, the field of land surveying has witnessed numerous advancements that have revolutionized the way surveys are conducted. One such innovation is the utilization of digital mapping tools and Geographic Information Systems (GIS) in contemporary land surveying. These modern techniques offer a wide array of benefits that enhance accuracy, efficiency, and overall survey quality. Let's explore some of the advantages these digital mapping tools bring to the table.
Enhanced Accuracy and Precision
One of the most significant benefits of digital mapping in modern land surveying lies in its ability to provide enhanced accuracy and precision. Traditional land surveying methods often relied on manual measurements and calculations, leaving room for human error. Digital mapping tools, on the other hand, employ cutting-edge technology to capture data with utmost precision, thereby eliminating errors caused by human limitations. These tools leverage satellite imagery, high-resolution aerial photographs, and laser scanning technology to create accurate representations of the surveyed area.
Efficiency and Time-Saving
Digital mapping tools facilitate faster and more efficient land surveys. With traditional surveying methods, surveyors were required to physically visit the site, collect measurements, and manually record data. This process was not only time-consuming but also susceptible to delays due to unfavorable weather conditions or site access constraints. Digital mapping tools allow surveyors to access detailed maps, satellite imagery, and existing data remotely, reducing the site visitation frequency and saving significant amounts of time. Additionally, these tools enable real-time data collection and analysis, streamlining the survey process and ensuring timely completion of projects.
Improved Visualization and Analysis
Digital mapping tools offer a wide range of visualization capabilities that enhance surveyors' ability to understand and analyze the surveyed area. GIS technology allows surveyors to overlay multiple layers of data, such as property boundaries, topography, infrastructure networks, and environmental factors. This multi-layered visualization provides a comprehensive understanding of the site, allowing surveyors to make informed decisions during the planning and design stages. By visualizing data in a spatial context, surveyors can identify potential conflicts or constraints, optimize project layouts, and anticipate any potential issues that may arise during construction.
Enhanced Communication and Collaboration
The use of digital mapping tools and GIS promotes seamless communication and collaboration within surveying teams and with stakeholders. These tools allow surveyors to share data, maps, and analysis results easily. This accessibility enables real-time collaboration and feedback, fostering efficient teamwork and reducing the risk of miscommunications. Furthermore, digital mapping tools facilitate effective communication with clients, contractors, and other project stakeholders by providing them with visually appealing and easily understandable representations of the surveyed area. This enables stakeholders to actively participate in decision-making processes and provides them with a better understanding of the project's scope and requirements.
Data Integration and Management
Digital mapping tools enable surveyors to efficiently store, organize, and manage vast amounts of survey data. Through the use of GIS databases, surveyors can aggregate various types of data, such as land records, cadastral data, property boundaries, and infrastructure details, into a centralized and easily accessible platform. This integration not only enhances data management but also allows for spatial analysis and data mining. Surveyors can perform complex analyses, such as calculating volumes or densities, identifying potential encroachments, or conducting land-use planning scenarios, all within a single system.
Conclusion
The adoption of digital mapping tools and GIS in modern land surveying has brought about significant benefits that are reshaping the industry. Improved accuracy and precision, enhanced efficiency and time-saving, improved visualization and analysis, enhanced communication and collaboration, and data integration and management are just a few advantages that these tools offer. By embracing these digital technologies, land surveyors can elevate the quality of their work, provide better services to their clients, and contribute to more sustainable and well-planned development projects. As technology continues to advance, the integration of digital mapping tools in land surveying will undoubtedly become even more pervasive, opening new possibilities for the field and its practitioners.
Got Questions? Let Us Help!
Bettersworth & Associates, Inc. is an experienced team of resourceful and award-winning land planners. Established in 1953 in Seguin, Texas, we have gained recognition in creating better places in which to live, learn, work and play. Our goal is to improve the value of our clients' land resources in a way that advances their missions and improves their communities. We are proud of the long-term relationships we have developed with our clients through creative and responsive advocacy. These relationships have helped us earn a reputation for getting noteworthy projects built in each industry we serve. Call us today!
Categorised in: Land Surveying